ARTICLES
---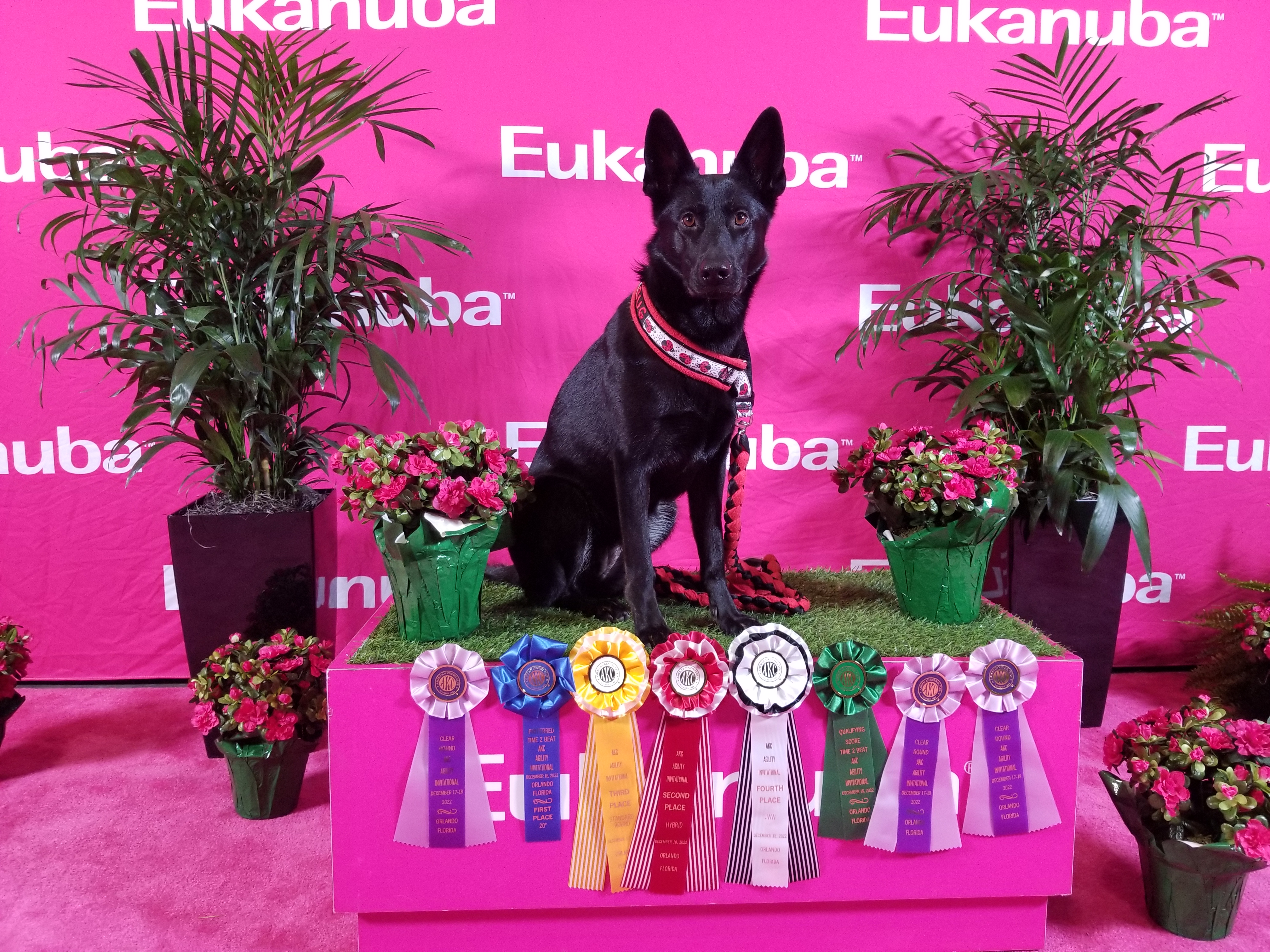 Bug Is Invited to National Competition
Bug, with handler Patty Bensene, was ranked #1 GSD in the Preferred Agility class for 2021 and the #2 Dog for all breeds. They were invited to represent German Shepherd Dogs at the National Agility Invitational competition held in Orlando, Florida December 2022. The top 6 dogs of each breed were invited to compete. Bug had an outstanding performance and missed going to the finals by having only one error in 4 runs.
Bug was 1 of 2 dogs that placed in every qualifying run out of 130 dogs competing in her class. She placed 1st in her "Time to Beat" warm up run, 3rd place in round 2, 2nd place in round 3 and 4th place in round 4. Had it not been for a knocked bar in the first round, giving her 5 point fault, she would have gone to the finals as the first place dog to beat.
Bug definitely represented the breed well.